From takeout spots to all-you-can-eat buffets, here is our guide to some of the best Chinese food in Barrie.
Just a short hour's drive north on Highway 400 from Toronto, the city of Barrie has rapidly expanded to become a tourist hotspot with a wealth of things to see and do, not least its waterfront area on Kempenfelt Bay which continues to draw people to their droves. With such expansion typically comes an influx of new places to eat. Barrie is no exception in that respect, with a raft of restaurants, coffee shops and takeout spots seemingly popping up everywhere, meaning residents and visitors alike are now spoiled for choice.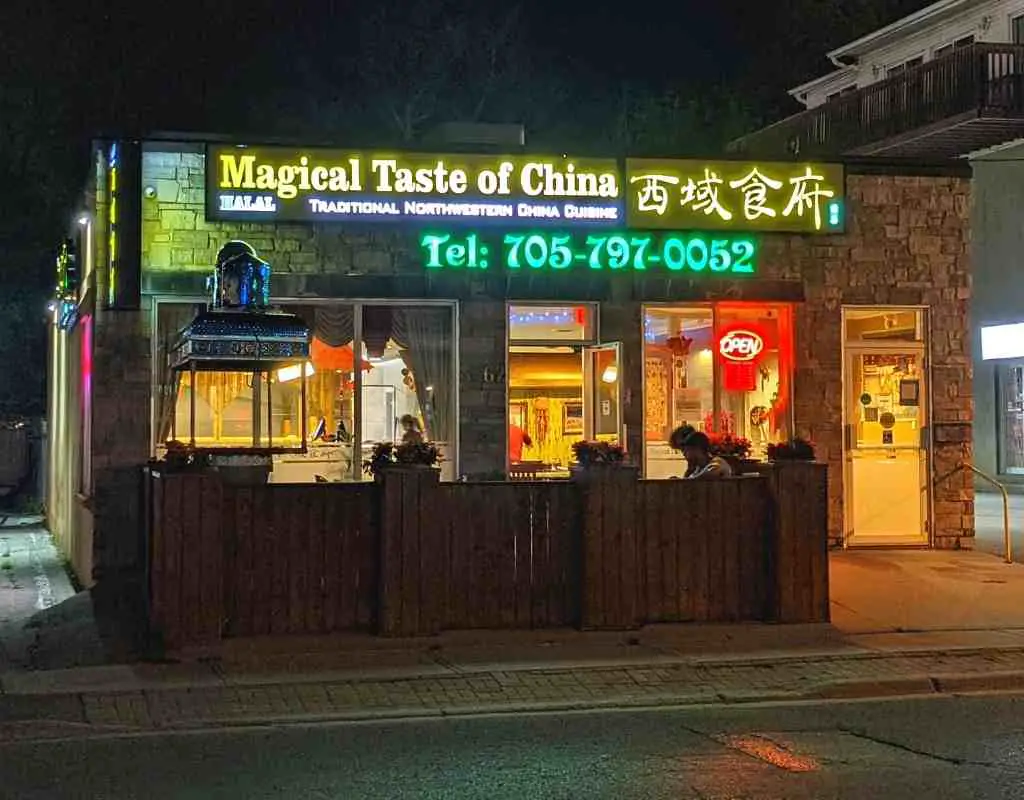 In terms of that firm favourite, Chinese cuisine, the city can offer multiple eateries, from tiny family-owned and run takeaway places to large all-you-can-eat strip mall restaurants. So without further ado, in no particular order, here are our favourite Chinese eateries in the city of Barrie:
Table of Contents
Large and welcoming, with seemingly endless amounts of Chinese food mixed with an impressive selection of other cuisines, the Mandarin is the top dog in the city if you're looking for an award-winning buffet. So popular it has branched out across Ontario; the eatery is famed for its one-hundred-strong selection of dishes, with choices such as sushi and prime rib, plus a grill counter, soup and salad bars and a raft of desserts, a frozen yoghurt station and even an ice cream sundae bar. A full stomach is guaranteed here.
With two locations in Barrie, Dragon Wok is doing very nicely indeed. It is easy to see why: they serve tasty, unpretentious Chinese food in generous portions at excellent prices. Dishes are fresh and made to order, with eat-in or takeout and home delivery available. People who eat here become loyal customers, which is always a good sign.
On the city's eastern fringe but well worth the trip, Sakana House boasts a lovely interior of contemporary Japanese décor and a comprehensive selection of dishes to ensure diners won't feel less than satisfied. Choose between all-you-can-eat or a la carte options and takeout from an extensive menu that includes everything from sushi rolls to Chinese Chow Mein. It has recently opened a second location in Barrie, underlining how famous the brand is with locals and tourists.
In the Barrie burbs of Letitia Heights, Yang's doesn't look like much from the outside, as it is in the middle of a small strip mall. Inside, however, is a little gem, with an open kitchen area where you can see freshly prepared food and an inviting atmosphere in the – admittedly cosy – dining area if you decide to stay and eat. Take out, eat-in, order for delivery – the food is plentiful, and the prices superb.
Fast, fresh and available for takeout or home delivery – as well as a tiny 'eat-in' area if you want to devour your food on-site – Asian One is another precious entry in Barrie's list of best Asian food outlets. Located in the southwestern suburb of Holly, its menu boasts a vast selection of Chinese favourites and a smattering of Thai dishes, 'family dinners' and party specials.
Another Chinese/Thai hybrid eatery, Lee's Kitchen, can be found near Bayfield Mall just north of downtown Barrie. An unassuming redbrick exterior hides a neat, compact restaurant and takeaway with friendly service, great value meals and an impressively large menu featuring everything from Combo Dinners to Cantonese specialities and even bubble tea. Always busy, which is a good sign for a food outlet.
Nestled among a whole host of takeaway places and restaurants on Bayfield Street, a short drive north of Kempenfelt Bay, C K Chinese Food has been part of the Barrie Asian food scene for many years. Not the biggest or flashiest – it's housed in a squat stretch of businesses opposite a Pizza Hut – but it provides tasty Asian food that is generous in its portions and easy on the wallet. C K does delivery and takeout and offers a (relatively tiny) eating area and catering, offering something close to four successful decades of experience serving Asian cuisine to the city.
Found just south of the bay off Minet's Point, Chef Chan is a family-owned and run Barrie staple and known for its fresh, flavoursome dishes. Their food is described as 'Asian Fusion', with a menu that includes Pad Thai, wing choices and the usual Chinese favourites such as Chop Suey, along with Family Dinner choices, Lunch Combos and group specials. Delivery and takeout are available, with both described as speedy and efficient.
Sitting out on the southern edge of Barrie, Qing's is worth making the trip down Huron Road for its simple yet elegant interior and the quality Asian food it serves hungry customers. Opened in 2014, the restaurant offers eat-in, takeout and delivery and has twice won Certificates of Excellence from TripAdvisor. The menu is crammed with favourites and specials and leans heavily towards Chinese and Thai dishes such as Tom Yum soup, Pad Thai, Mongolian Beef and an impressive list of seafood and veggie options.
Simple, tasty dishes eaten diner-style is the order of the day at Asia Wok, an eatery and takeout place situated just off Highway 400 north of downtown Barrie. There are no airs and graces here, but what you will find is classic Chinese cuisine served with a warm smile in this family-run restaurant. Freshly made, MSG-free, and open for close to fifteen years, Asia Wok is a great little place to fill up on Asian food.
The Dragon has been serving Barrie's finest since 1985 and is still going strong today. An unmissable grey-and-redbrick low-slung slab at the junction of Essa Road and Burton Avenue offers a good-sized restaurant area packed with tables and banquettes if you choose to eat at one of the one hundred available seats, and its menu is bursting at the seams with Asian goodness. Everything from Szechuan, Cantonese and Chinese favourites can be found on the vast a la carte menu, while the famed all-you-can-eat buffet is on offer as both an eat-in or takeout option. Average menu takeout and delivery service are also available, making the Dragon Restaurant an ever-popular choice.
A no-frills addition to this list, Sizzling Wok is a tiny restaurant offering a vast choice of Chinese food from its location south of Kempenfelt Bay. Welcoming staff and freshly made food compensate for a small eating area, and the Sizzling Wok offers takeout and delivery services, with a whole host of choices for hungry patrons: party specials, combos, family dinners and chef's specialities complement the usual list, of traditional Chinese favourites available to Barrie residents.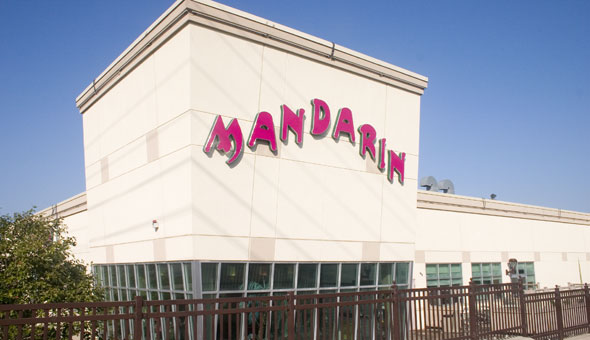 Hopefully, these will give you some ideas next time you look for Chinese food in Barrie.
For more Asian restaurmnats in Barrie, see our guide to Barrie restaurants here.