While Barrie is a bit far from the centres of Indian food in Brampton and Mississaga, several spots are popular among the locals. The places below are mentioned on social media as good spots for finding traditional and modern takes on Indian dishes.
For each, we've listed what foods customers especially like at these places based on our research of online forums that cover the food scene in Barrie, Ontario.
What Are Your Choices for Indian Restaurants in Barrie Open Late?
Barrie is not a 24-hour city, so if you're looking for places open until midnight, your best bets are South Indian Xpress, Royal Paan, and DesiLicious.
If you're looking for more options in Barrie, we've got a full list of late-night spots here.
Table of Contents
The Restaurants
Barrie Delight
1179 Bayfield St N Unit 4, Midhurst
Open until 9 pm on Fridays and Saturdays, Barrie Delight is known for its Samosas and Butter Chicken. This restaurant is located in a plaza about a 10-minute drive north of the city, so there's lots of parking available.
20 Bell Farm Rd, Barrie
Who doesn't like pizza and Indian food late at night? TJs Pizza & Curry in a Hurry is located in the north end of Barrie in a plaza. Customers to TJs recommend the Saag paneer and Butter Chicken as well as the Caribbean Curry and Roti. Curry in a Hurry also offers lots of vegan options.
Unfortunately, they're only open from the afternoon until 7:30 pm, so they are more of a dinner spot than late-night eats.
130 Bell Farm Rd, Barrie
Open until midnight on Friday and Saturday nights and 11 pm during the rest of the week, DesiLicious is a good option for your late-night eats. They're located in the north of Barrie, close to Georgian College.
Regulars to DesiLicious recommend the Channa Samosas and Shahi Panee.
311 Blake St, Barrie
While not open quite as late as DesiLicious, Indian Curry is open until 11 pm on Fridays and Saturdays, 10 pm on Sundays and 9 pm the rest of the week, except Tuesdays when they're closed, and you'll have to venture elsewhere for your fix.
They're located in a plaza with the No Frills store in the east end of Barrie.
Customers recommend the Samosas, Lamb Vindaloo, and the chefs can adjust the spice level from very hot to mild. One regular mentioned in a review they make a mild butter chicken that's great for his kids.
359 Bayfield St, Barrie
Located inside The Breakfast House on Bayfield Street, this South Indian restaurant is open late, Fridays and Saturdays until 2 am and midnight the rest of the week.
One customer mentioned as this was the place to find authentic Hyderabad Biryani.
140 Dunlop St E #101, Barrie
An affordable choice in downtown Barrie, Taj Bistro is open until 9:30 pm on Fridays and Saturdays, 9 pm during the rest of the week.
Customers of Taj Bistro recommend the place for take-out and ordering the Lamb Makhani, Chicken Vindaloo, and Butter Chicken Roti.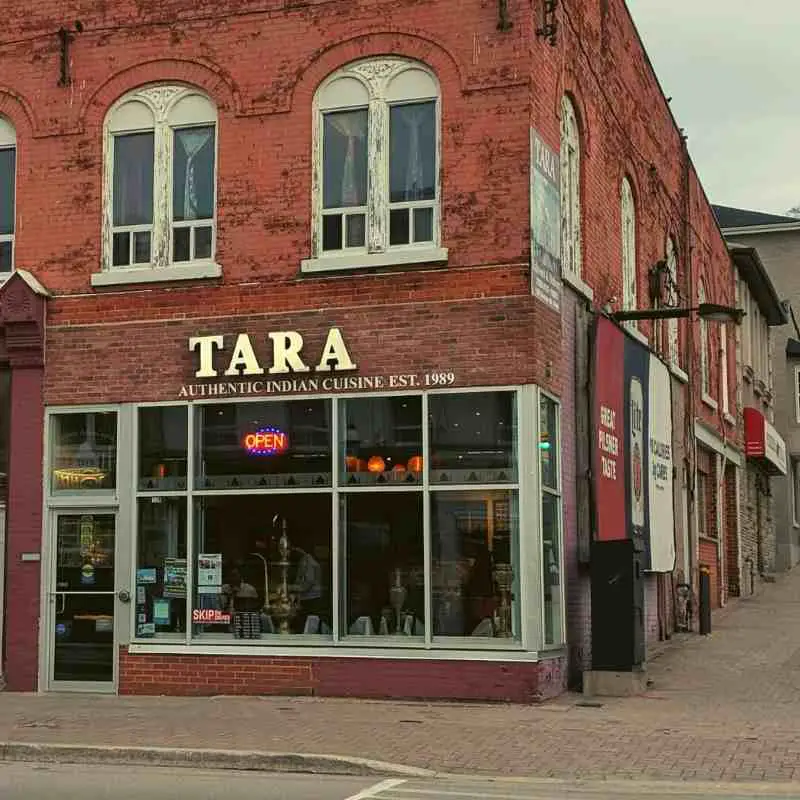 128 Dunlop St E, Barrie
Close by to Taj is Tara Indian Cusine. Taj is open until 10 pm on Fridays and Saturdays and 9:30 pm for the rest of the week. They take reservations, too, if you're planning a night out.
Tara has been in downtown Barrie for over 30 years, and customers find a lot of the food at Tara is quite distinctive and unique compared to many Indian places.
36 Anne St N, Barrie
Tandoori Tonight is open late Thursday to Sunday until 11 pm, 9 pm Tuesday and Wednesday, and then closed on Mondays.
Customers recommend Tandoori for the great prices, good portions and amazing flavours. The Malai Kofta, Chaat Papri and Vegetable Korma are recommended.
One customer says to get the take-out because the portions are worth its price, with just the right amount of spice and chutney, and there's always fresh pomegranate on top.
7 Anne St., Unit 7, Barrie
Located off the 400 exit near Dunlop and Anne St., Royal Paan is open late until 2 am on Friday until Sunday and midnight the rest of the week.
According to their website, the Royal Paan chain was established back in 2001 because the founder wasn't able to find the authentic Indian version of Paan in Canada and serves "the only source of true, authentic Paan, Falooda" in Canada as well as milkshakes and street food delicacies from Mumbai.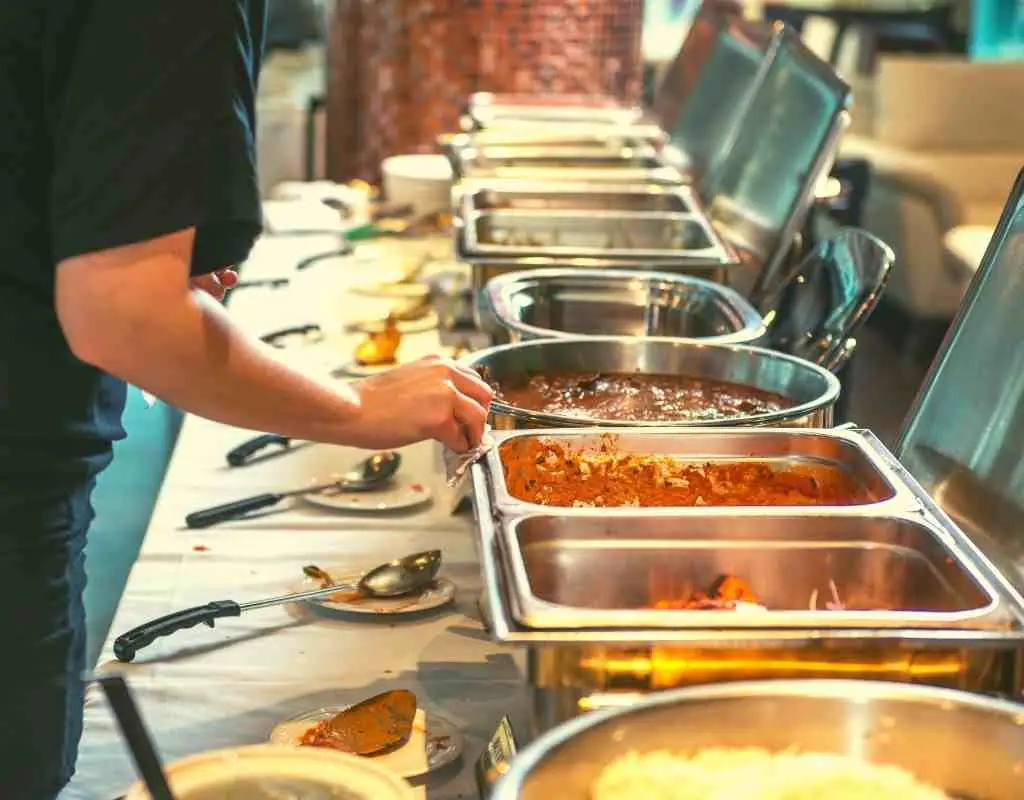 Other Options for South Asian Food in the Barrie Area
Some other Indian places that come recommended are:
Twisted Indian, which serves non-traditional Indian food.
The Seven Spice. Go for the Chicken Biryani, not Indian, but they do have amazing curries.
Tikka Fusion. A Pakistani restaurant with a grocery store attached
Tandoori Kingdom
Taj Grace of India
Five Rivers Indian Cuisine in Orillia.
Conclusion
While maybe it's not Mississaga, the Barrie area certainly does have some good spots for getting your fill of Indian and South Asian food, no matter what time of the day or evening you are looking. Check out some of these the next time you want a change from other late-night eats.
For more Indian and South Asian restaurants in Barrie, see our guide to Barrie restaurants too.